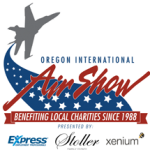 Born in Ukraine, Anna spent several years living in Switzerland, Germany, and Brazil, before moving to Canada in 2008. Ten days after arriving, she took her first flight lesson - a fateful day that sparked a passion in her, and changed the course of her life.
A year after that first flight, she became an instructor, flying so much she essentially lived at the airport. She built hours quickly through instruction, adventure and rescue flights around BC, and was even joined by
her young son for a flight along the West coast all the way from Mexico to Alaska.
Today, Anna's aviation qualifications include her Class1 Aeroplane and Class 1 Aerobatic Instructor ratings. When not in the air, she applies her doctorate in financial mathematics to her software and real estate businesses, and as the CFO of Canadian Flight Centre. Her passion for flying, however, ensures her daily office routine is often put on hold for an hour two, as she heads skyward for a taste of the soaring freedom she calls Sky Dancing.
Anna's aircraft: SuperD (Super Decathlon)
- G limits: +6 / -5
- Purpose built aerobatic aircraft by American Champion
- Inverted fuel and oil systems for sustained inverted flight
- 2-seater: ideal trainer for aerobatic flying
- Engine: 180 hp, Lycoming AEIO-360
- Built by American Champion
- Year: 2009