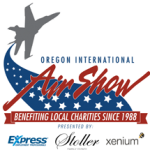 Ashley Shelton was born and raised in Tulsa, Oklahoma. Her passion for aviation started at an early age building and flying model airplanes with her father.
After high school Ashley pursued an art history degree and worked at an art museum in Tulsa, Oklahoma for 7 years. Looking for a bit more adventure, she decided to enlist in the U.S. Air Force as an air traffic controller. When a medical issue prevented her from graduating basic military training at Lackland AFB, she went on to complete her Associate's Degree in Air Traffic Control back home in Tulsa. Still wanting to pursue an opportunity to serve her community, Ashley took a position as a police officer at Tulsa International Airport, graduating from the Oklahoma Police Academy in 2013. She worked at the airport as an Airfield Operations supervisor for 4 years.
Ashley is a commercial pilot and is currently training for additional ratings and building time to pursue flying as a career. She completed her first solo in a Cessna 172 and currently owns and flies her 1946 Piper J-3 Cub and her 1946 Funk. She feels there is no greater feeling than being a tailwheel pilot!