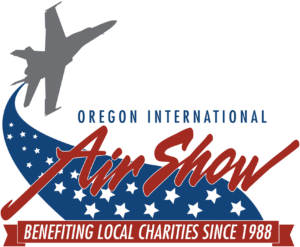 Drive-In Airshow and Tailgate Party FAQ's
For the first time ever, you and your guests are encouraged to bring your own food and non-alcoholic beverages to enjoy at your vehicle in the most spacious tailgate party parking spot you have ever seen!
Here is What is Really Cool About This Year's Air Show!
Because the airport has tons of room, you and your guests will be able to spread out in your own personal 20' x 25' or 20' x 20' picnicking and viewing area.
You will have the shortest walk and best viewing area you have ever had at an air show.
You will park on the runway or taxiway in spaces for "First Class", "Business Class" or "Fam-ily Class".
Here are the Gate Times for Friday / Saturday / Sunday:
Gates open at 11:00am
ALL VEHICLES MUST ENTER BEFORE 3PM*
Show starts at approximately 12:30pm
Show finishes at approximately 4:30pm
*While each ticket is good for the amount of people in the vehicle, that number becomes final once you enter the gates. No one else may enter the show later as part of that ticket. They will need to have their own vehicle and ticket to enter, but once inside, a person/group may walk to another group's spot to enjoy the show together.
These things are NOT ALLOWED —
No gas or charcoal BBQ's
No camp stoves
No generators
No pop-up style canopies
No glass, weapons or animals
No vehicles over 7' tall
Plan to bring these things to the Air Show —
A photo copy of your Drive-In Air Show tickets
Your own picnic and beverages (please drink responsibly)
Portable chairs, tables, blankets, outdoor rug
Personal umbrella (golfing size, ok)
Sunscreen, hat, sunglasses
Portable FM radio (for listening to announcer's broadcast)
Directions to Admissions Gate: From HWY 18, FOLLOW SIGNS and FLAGGERS to FLASH-ING LIGHT at SE LAFAYETTE HWY / HWY 233; follow signs to east airport gate.
More Information:
Vehicles (cars or trucks up to 20' in length) will park on runway or taxiway
RV parking is only available at the Evergreen Museum. Remember: RV campers that want to attend the Air Show must purchase a separate Drive In & Tail Gate pass from the Air Show — No transportation will be provided between the airshow and museum. No pedestrians will be allowed entry to the Air Show.
https://airshowwatchparty.ltibooking.com/purchase-path/product-details/14187
No existing individual tickets will be sold or accepted
"Drive-In Air Show - Oregon's Premier Tailgate Party" ticket levels are: First Class, Business Class and Family Class
Guests are free to walk around outside of their area/parking space
No static displays
Free water bottle re-filling station
There will be two roving food vendors and one souvenir vendor
No fireworks show on Friday; Friday's show will be the same as Saturday & Sunday, and IN-CLUDES THE THUNDERBIRDS AND F-22 RAPTOR
All traditional seating areas for this show have been discontinued this year in response to COVID guidelines. If you had already purchased these tickets, please reach out to tick-etsales@oregonairshow.com for a refund.
An approximate performer schedule will be posted on the website airshow week and is sub-ject to change.
Fly-In on Friday or Sunday: Pilots: a Fly-In ticket is good for one parking spot for a single en-gine or light twin aircraft (and all occupants in your aircraft). No aircraft will be allowed to ar-rive without an approved time slot. To purchase a Fly-In ticket, go to the TICKETS page and select either Friday or Sunday; enter promo code: LIGHTSPEED. After purchasing your tick-et, you will be contacted by Tony Hann (thann@InfiniteAirCenter.com) to schedule a Time Slot for your arrival. (Note: Friday arrivals must be completed before 9:30 am; Sunday arri-vals must be completed before 10:00 am). Departures will begin as soon as the runway is clear of spectators. No late arrivals or early departures will be allowed. There will be no re-funds for late arrivals.
Oregon International Air Show - McMinnville and Hillsboro
Email: info@oregonairshow.com | Tickets: 503-629-0706
© 2021 Oregon International Air Show