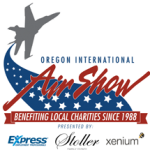 USAF F-16 Viper Demo TEAM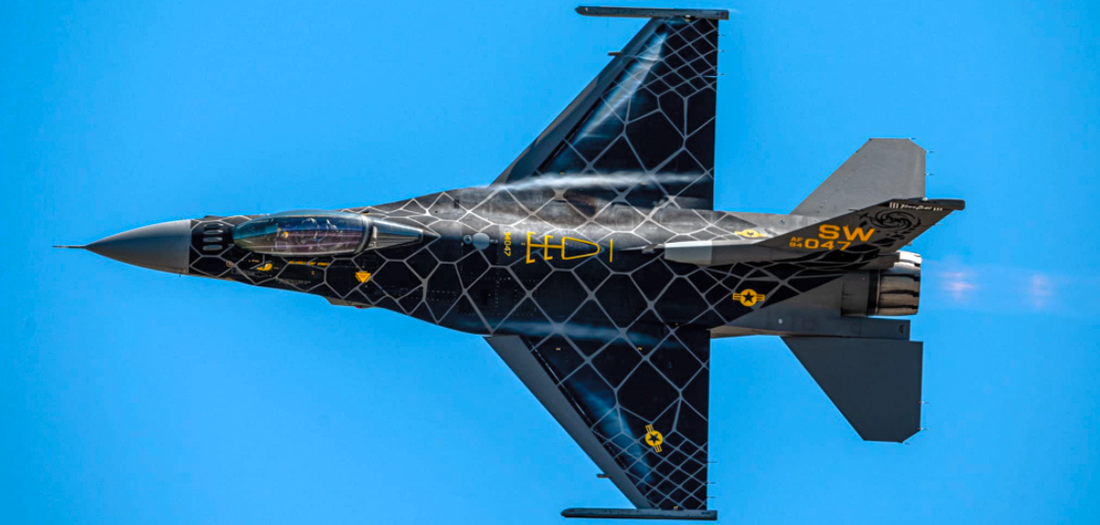 Primary weapons system of the 20th Fighter Wing, the Lockheed-Martin F-16C Fighting Falcon Block 50 model is a compact, multi-role fighter aircraft. It is highly maneuverable and has proven itself in more than 30 years of operations including air-to-air combat and air-to-surface attack. It provides a relatively low-cost, high-performance weapon system for the United States and 25 friendly nations.
General Characteristics (F-16C)
Primary Function: Suppression and/or destruction of enemy air defenses, air and ground interdiction
Contractor: Lockheed Martin Corporation
Power Plant: One Pratt and Whitney F100-PW-200/220/229 or General Electric F110-GE-100/129
Thrust: 29,000 pounds
Wingspan: 32 feet, 8 inches (9.8 meters)
Length: 49 feet, 5 inches (14.8 meters)
Height: 16 feet (4.8 meters)
Weight: 19,700 pounds without fuel (8,936 kilograms)
Maximum Takeoff Weight: 39,000 pounds (17,690 kilograms)
Payload: Two 2,000-pound bombs, two AIM-9, two AIM-120 and two 2400-pound external fuel tanks
Speed: 1,500 mph (Mach 2 at altitude)
Range:More than 2,002 miles ferry range (1,740 nautical miles)
Ceiling: Above 50,000 feet (15 kilometers)
Armament: One M-61A1 20mm multibarrel cannon with 500 rounds; external stations can carry up to six air-to-air missiles, targeting and visual acquisition pods, conventional air-to-air and air-to-surface munitions and electronic countermeasure pods
PILOT: As the team commander, Capt. Aimee "Rebel" Fiedler will perform precision aerial maneuvers to demonstrate combat capabilities of one of the U.S. Air Forces' premier multi-role fighter aircraft, the F-16 Fighting Falcon, also known as the "Viper".