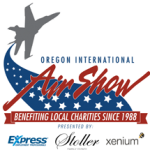 Read instructions to begin and then click on image below to download
DESKTOP
1) Sign in to the Zoom desktop client.
2) Click your profile picture, then click Settings.
3) Select Virtual Background.
4) Click on an image to select the desired virtual background or add your own image by clicking + and choosing if you want to upload an image or a video.
MOBILE
1) Sign in to the Zoom mobile app.
2) While in a Zoom meeting, tap More in the controls.
3) Tap Virtual Background.
4) Tap the background you would like to apply or tap + to upload a new image. The background will be automatically applied.
*If you experience any issues or have technical questions click here for more information from Zoom.
Right click on image and then click "Save As" to load to your computer.