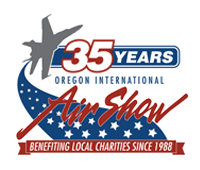 FREQUENTLY ASKED QUESTIONS
PLANNING TO ATTEND THE AIR SHOW
Parking information will be available at a later time. Please check back later.
Yes, guests can take public transportation to the Oregon Air Show - Hillsboro event.
Line #46 (North Hillsboro) will be the line that takes you closest to the Hillsboro Airport. For complete Tri-Met bus stop and MAX stop information, please visit Tri-Met's website here.
More information will be available soon for guests taking Uber & Lyft. Please check back later.
Current Road Closure information can be found here.
Delays are likely on Air Show days. It is recommended that guests plan extra time accordingly for traffic, detours, road closures, and lines to park, check-in, and/or buy tickets.