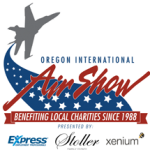 2021 Oregon International Air Show at McMinnville - Tickets
Drive-In Air Show & Tailgate Party
Friday Day Show (no fireworks)
Gates open at 11:00am; show starts approx. 12:30pm and finishes approx. 4:00pm
Saturday
Gates open at 11:00am; show starts approx. 12:30pm and finishes approx. 4:00pm
Sunday
Gates open at 11:00am; show starts approx. 12:30pm and finishes approx. 4:00pm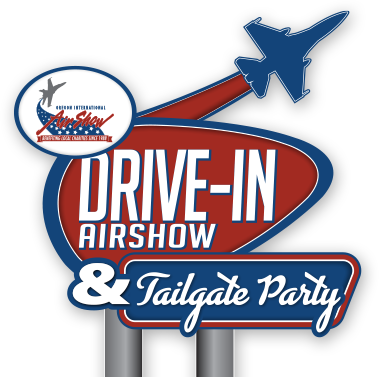 *All ticket sales are final. No Refunds. If the Air Show is unable to happen due to COVID restrictions, a 100% refund will be provided. Start times and schedule subject to change. Check back frequently for updates.
For more ticketing questions contact: ticketsales@oregonairshow.com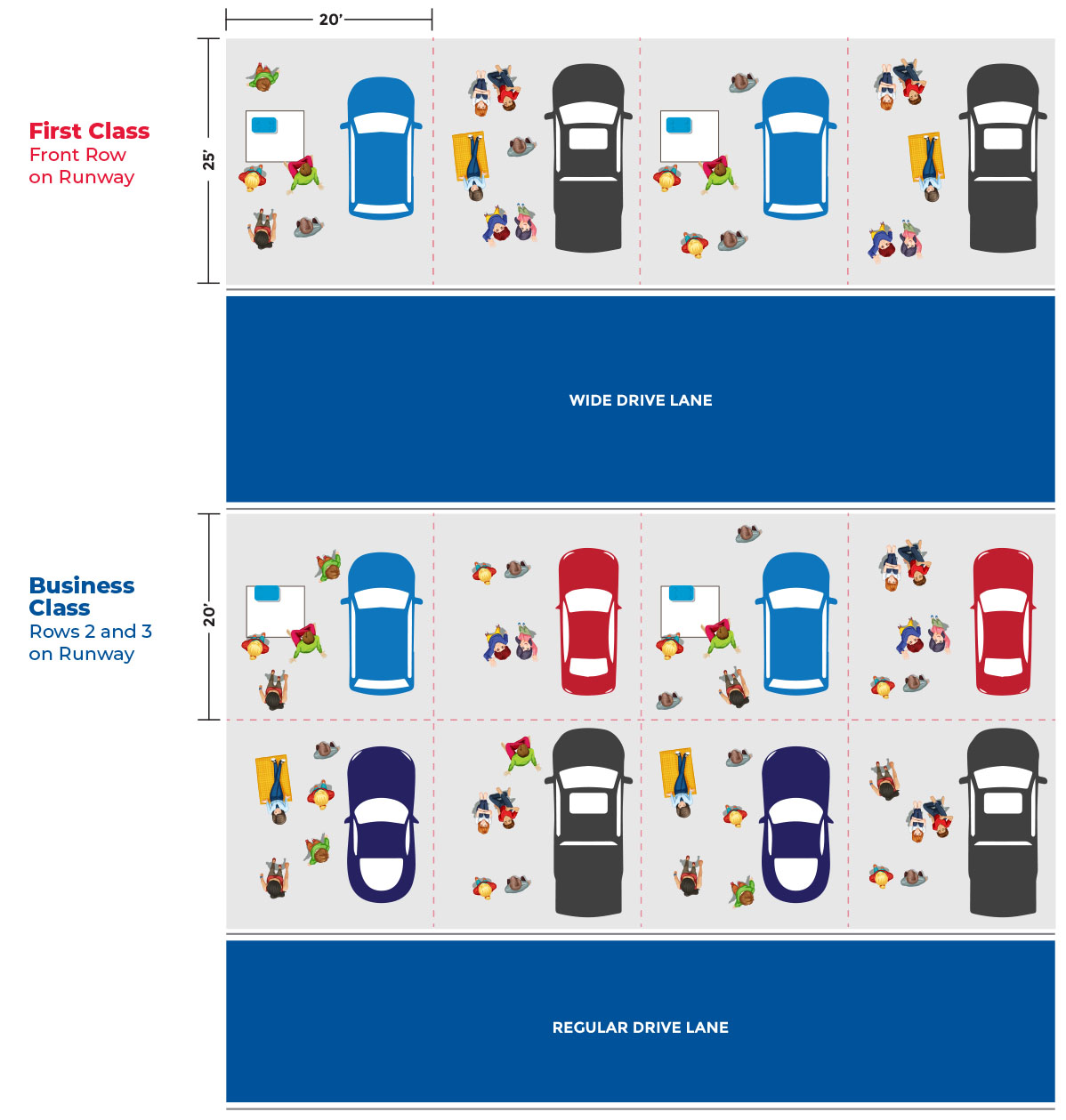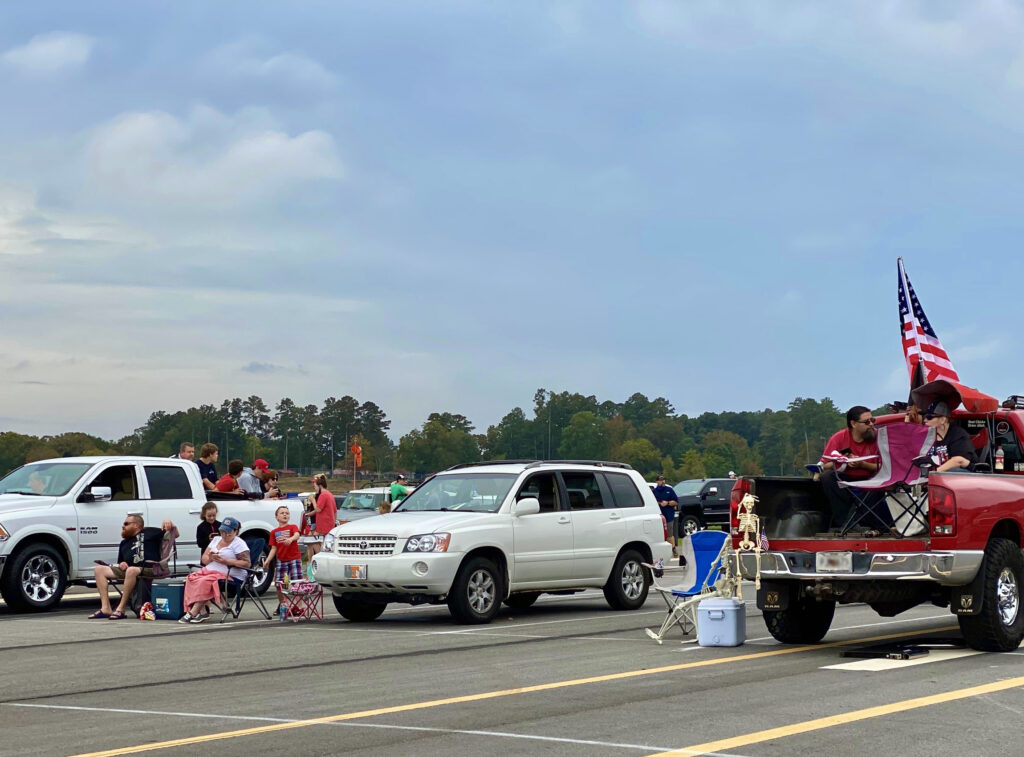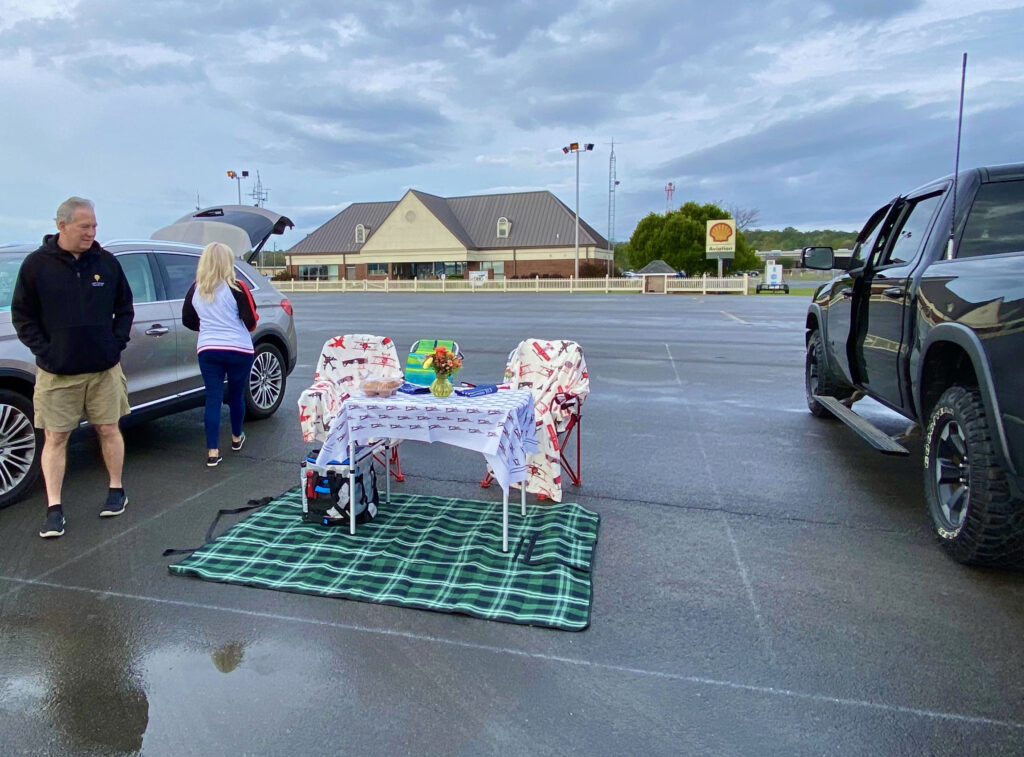 For the first time ever, you and your guests will be able to enjoy your own food and beverages at your vehicle in the most spacious tailgate party parking spot you have ever seen! We encourage you to bring your own cooler with food and drinks as no concessions booths are planned at this time. However, we will keep you posted if this changes! Your ticket admits all the occupants in your vehicle to the air show.
All vehicles will be guided by parking marshalers to the next available spot in your row based on ticket type.
First Class — Front Row on the Runway

Enjoy the view from the front row and the largest parking space at the show — 20' x 25'
Friday & Sunday
$275 per vehicle
Saturday
$325 per vehicle
Friday First Class - 50% SOLD OUT!
Saturday First Class - SOLD OUT!
Sunday First Class - SOLD OUT!
Business Class — Rows 2 and 3 behind First Class

Stretch your legs in your generous space in the 2nd or 3rd row on the runway — 20' x 20'
Friday & Sunday
$225 per vehicle
Saturday
$275 per vehicle
Family Class — Taxiway/Ramp Parking

Spread out and play in a large space on the taxiway/ramp — 20' x 20'
Friday & Sunday
$150 per vehicle
Saturday
$170 per vehicle
Oregon International Air Show - McMinnville and Hillsboro
Email: info@oregonairshow.com | Tickets: 503-629-0706
© 2021 Oregon International Air Show