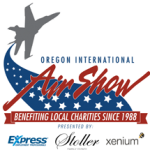 BORN AND RAISED IN CALIFORNIA, VICKY BENZING IS AN ACCOMPLISHED PILOT, SKYDIVER, AEROBATIC PERFORMER, AND AIR RACER. WITH NEARLY 9000 HOURS OF FLIGHT TIME AND OVER 1300 PARACHUTE JUMPS, VICKY HAS A PASSION FOR EVERYTHING AIRBORNE. HER FLYING CAREER HAS SPANNED MORE THAN THIRTY YEARS AND SHE CURRENTLY HOLDS AN AIRLINE TRANSPORT PILOT RATING AS WELL AS A COMMERCIAL RATING IN HELICOPTERS, SEAPLANES, AND GLIDERS.
VICKY STILL REMEMBERS HER FIRST FLIGHT IN HER UNCLE'S AIRPLANE WHEN SHE WAS JUST A SMALL CHILD. INSPIRED BY THAT FLIGHT AT A VERY YOUNG AGE, VICKY LEARNED TO FLY IN A FAMILY FRIEND'S ANTIQUE TAYLORCRAFT IN HER HOMETOWN OF WATSONVILLE, ON THE CALIFORNIA COAST. SHE WAS THRILLED BY THE SPINS, LOOPS, AND ROLLS THAT HER EX-MILITARY INSTRUCTOR TAUGHT HER AND SUBSEQUENTLY TOOK AEROBATIC INSTRUCTION FROM LEGENDARY PILOT AMELIA REID.
VICKY'S AEROBATIC FLYING TOOK A BRIEF BACK SEAT WHILE SHE EARNED HER PHD IN CHEMISTRY FROM UC BERKELEY AND BEGAN WORKING IN THE SILICON VALLEY HIGH TECH INDUSTRY. BUT HER PASSION FOR SPINS, LOOPS, AND ROLLS SOON RETURNED WHEN SHE TOOK AN AEROBATIC FLIGHT WITH AIR SHOW LEGEND, WAYNE HANDLEY.
IN 2005, VICKY BEGAN HER AEROBATIC TRAINING IN EARNEST. SHE STARTED COMPETING IN AEROBATIC CONTESTS THROUGHOUT THE US, WORKING HER WAY UP THROUGH THE MANY CATEGORIES. IN BETWEEN CONTESTS, VICKY ALSO BEGAN PERFORMING IN LOCAL AIR SHOWS. TODAY VICKY HOLDS A SURFACE LEVEL AEROBATIC WAIVER AND HAS FLOWN OVER 200 AIR SHOW PERFORMANCES AT VENUES ACROSS THE UNITED STATES.